Lobster is one of the most widely consumed types of seafood. It contains a good source of lean protein, which offers several vital nutrients to boost health.
Moreover, there are numerous recipes to cook this seafood. You can grill, broil or bake it, and each cooking method brings a uniquely delicious flavor.
If you are a big fan of sashimi, you may also wonder: Can you eat raw lobster?
This post will discuss the topic profoundly and provide you with the exact answer. Let's scroll down to uncover!
Can You Eat Raw Lobster?
The short answer is Yes! However, consuming only sashimi-grade high-quality lobster would be best to avoid foodborne illness.
Regarding other lobsters, it is not advisable to consume them uncooked because doing so carries some risks.
Pros And Cons Of Eating Raw Lobster
Eating raw lobster comes with both benefits and drawbacks. Let's keep reading to learn more before consumption!
Pros
Consuming this crustacean uncooked has various advantages, including flavor and health advantages.
1. This Seafood Is A Rich Source Of Protein
One 4-ounce serving of this raw crustacean may contain about 31 (gr) of protein. This amount is similar to the protein you will get from eating a big egg.
In addition, lobster's protein includes each of the nine necessary amino acids. Therefore, it is an all-inclusive protein source.
2. Raw Lobster Has A Low Fat Content
One 4-ounce serving of this raw seafood carries only approximately 1 (gr) of fat while it is low in saturated fat.
For this reason, raw lobster becomes among the best sources of lean animal protein.
3. It Is Rich In Minerals And Vitamins
This crustacean is highly rich in vitamin B12, riboflavin, and niacin. Also, it's a good source of minerals such as selenium, zinc, and iron.
Furthermore, raw lobster contains omega-3 fatty acids, which are one of the elements that reduce inflammation.
Cons
Uncooked lobster will cause potential health risks, as shown below:
1. Bacterial Infection
Two common bacteria in raw lobster include Vibrio vulnificus and Vibrio parahaemolyticus.
You may risk getting infectious diseases that can make them sick, throw up, and have diarrhea.
After consuming raw lobster, symptoms of this virus usually appear 24 hours later. These types of infectious diseases can occasionally be lethal.
2. Parasitic Infection
You risk contracting a parasite illness when eating this raw crustacean because it carries tapeworms and roundworms.
These illnesses can lead to various health issues, such as nutritional deficiencies or weight loss.
Anemia, diarrhea, constipation, lethargy, gas, bloating, or itching around the anals are some symptoms of parasite infection.
3. Hepatitis Infection
Consuming raw shellfish, such as lobster, can potentially promote the hepatitis virus, which leads to liver damage.
4. Toxic Algae
The algae species that accumulate in the tissues of lobsters and other crustaceans can sometimes be poisonous to humans.
You could become sick if you eat lobster that contains dangerous quantities of these organisms.
Fever, vomiting, diarrhea, or neurological problems are all potential symptoms of toxic algae infection.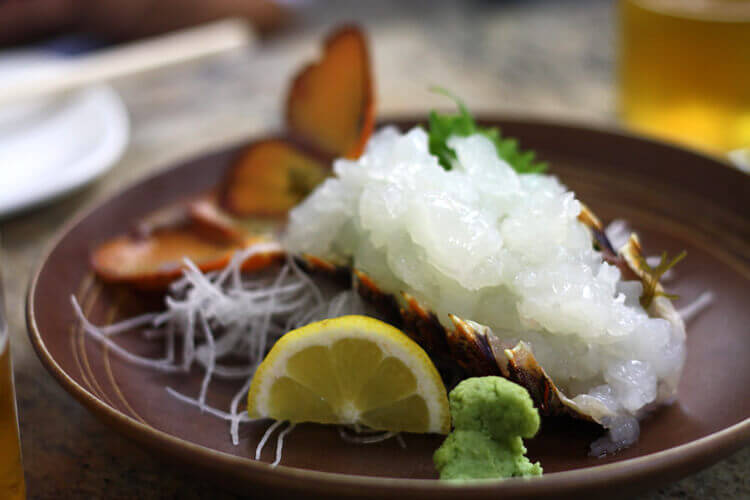 What Does Raw Lobster Taste Like?
The flavor of an uncooked lobster is already familiar to you if you have ever consumed one cooked.
The cooking method gives cooked lobster a richer flavor than raw one, which is the most significant difference.
Nevertheless, if you are unsure of what to anticipate when consuming uncooked lobster, bear the following in mind:
It doesn't have the same raw fish and salty smell as other seafood.
Most consumers describe the uncooked lobster's taste as refreshingly meaty and sweet without fishy undertones.
After eating raw lobster for a few minutes, you will feel an aftertaste lingering on your tongue due to high iodine levels.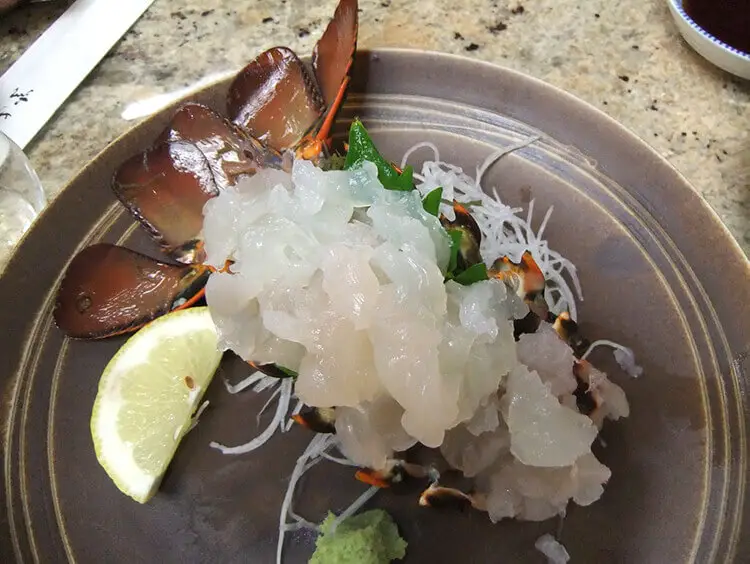 How Do You Clean Lobster?
Before you eat raw lobster, you must ensure that you buy this seafood from a trustworthy source.
It's best to buy a fresh crustacean. It shouldn't be frozen and stored long before being sold.
The purpose is to lessen the risk of bacteria and parasites contaminating the shellfish.
If it's your first time eating uncooked lobster, you may want to know how to prepare and clean this seafood for safety.
Follow the tips and tricks below to deal with this crustacean:
Place a lobster on a cutting board and ensure its tail points towards you to kill it humanely.
Use two fingers to pull its head while twisting intensely until it separates from the body. Most crustaceans will immediately stop moving while they are still alive.
Place lobster into a bowl of ice water to prevent it from spoiling too rapidly after being killed.
Remove organs inside all sections, including legs, claws, tail, and belly, until you get only the flesh.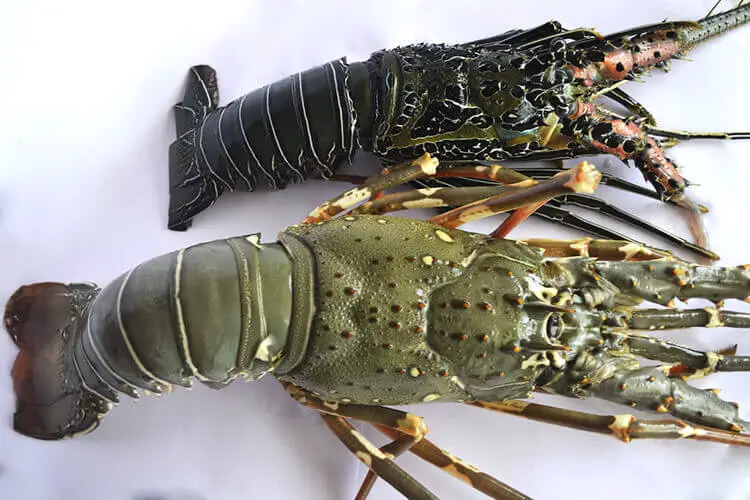 How To Prepare Raw Lobster
You may often prepare lobster in either way: boiling or steaming. These cooking methods will affect the meat's texture and bring a slightly different taste.
These ways are widely used at home and even in famous restaurants because they create tender meat to chew or swallow.
Yet, if you consider eating this seafood raw, you can try sashimi-grade lobster.
This dish isn't the same as an uncooked crustacean. Before serving, you will give it a flash-frozen process and then defrost it.
This process ensures the meat will be fresh without affecting its flavor or breaking the safety guides.
If you are crazy about this dish, you can follow this recipe!
* Ingredients:
Cleaned fresh lobster: 1
Lime/Lemon cut: 1
Ice cold water
Soy sauce
Sweet chili sauce
Wasabi
* Step-by-step instructions:
Make a lengthwise cut in the whole, fresh lobster.
Take the lobster flesh out of the shell.
Dice the meat into smaller cubes.
Prepare a marinade using freshly squeezed lemon juice or lemon wedges.
Marinate the meat for about 30 minutes.
Place the meat on an ice bed to keep it fresh and cool.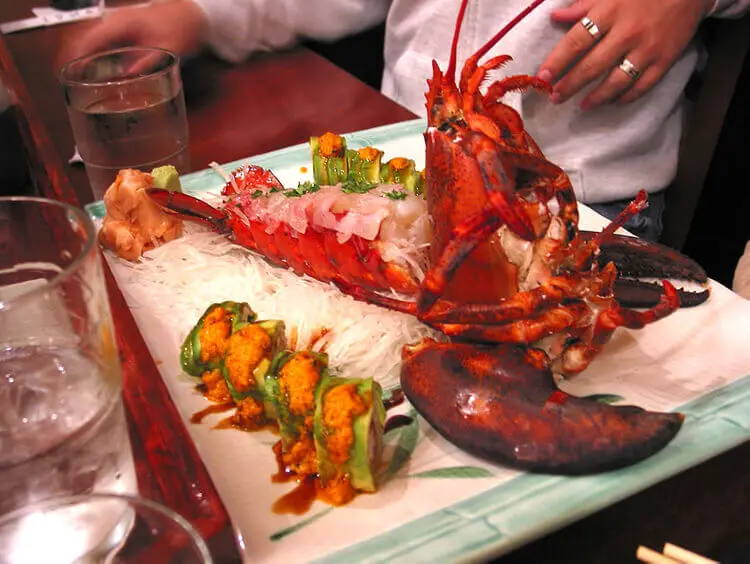 Read more:
How To Eat Raw Lobster
Simply snap off the large claws and use a mallet or nutcracker to crack them apart to consume a cooked crustacean.
However, before eating uncooked lobster, you must consider several things. Keep in mind the following tips for safety before and during consuming sashimi-grade lobster!
Remember To Wash Your Hands Before You Handle The Flesh.
Always ensure your hands are hygienic by washing them with warm water and soap before dealing with uncooked shellfish.
After that, dry your hands using clean clothes or paper towels before preparing the meat.
Keep Your Lobster Cold.
It would be best if you kept the flesh cold to reduce the risk of bacteria and parasites transmitting to the flesh.
Moreover, rigor mortis will affect your seafood's texture and flavor, making it challenging to dice it into filets.
Ensure Your Tools And Work Are Hygienic And Dry.
Make a bleach-water solution to spray on your butting board to sanitize it.
Ensure this mixture rests on the board for around 30 minutes before washing it. After that, give it enough time to air dry.
Use paper towels or clean clothes to dry your cutting board. Dice the flesh into smaller cubes and marinate them in lime juice.
Clean and sanitize the cutting board with the steps above after cutting the uncooked meat.
Eat Your Sashimi-Grade Lobster.
Do you need some ideas to eat with your sashimi? Depending on your preference, you can serve it with soy sauce, sweet chili sauce, or wasabi.
Bon appetit!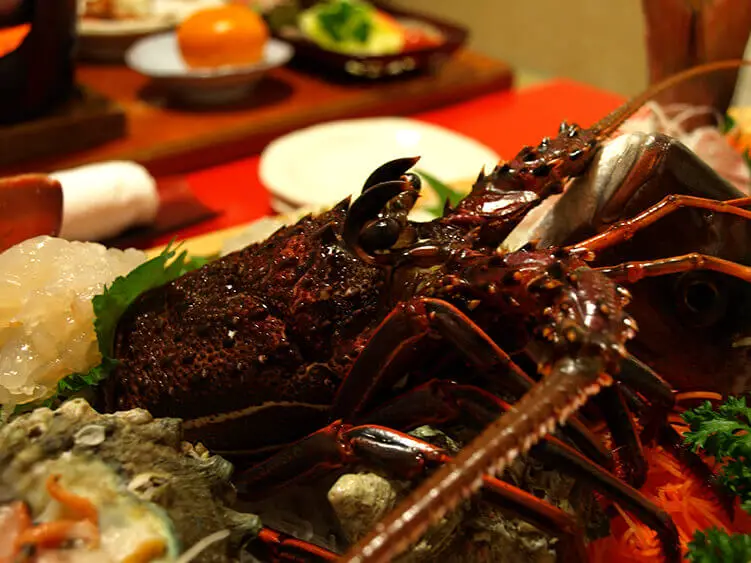 What Parts Of Lobster Can't You Eat Raw?
Although no portions of uncooked lobster are poisonous, some may carry bacteria and create a poor flavor or strange texture.
Here are some parts you shouldn't consume when eating lobster raw:
Stomach: This portion contains shell particles, digestive juices, and bones.
Tomalley: This part is gooey and green.
Intestine: You won't like it because it doesn't taste good because it is a part of a lobster's digestive system.
Claws and shells: These things are hard and pointy to chew and swallow.
Wrapping Up
Can you eat raw lobster? If it's sashimi-grade high-quality lobster, it's safe to consume without worrying about food poisoning.
Remember that this seafood comes with pros and cons, as we've mentioned.
While this dish brings various health benefits and tastes good, you must assess it carefully before enjoying it. Hopefully, you will find this article helpful.
Thank you for reading!