Lobsters change your daily meals into a luxurious and satisfying experience. But sometimes, you can't finish all of them at once.
What should you do with the leftover lobster? Can you freeze cooked lobster? Storing food is tricky, but you can get help here.
We will discuss tips for preserving lobsters in this guide. Let's check and learn how to handle your food correctly!
Can You Freeze Cooked Lobster?
The answer is Yes. And you can freeze your cooked lobsters with or without the shell. When stored correctly, they can last for two to three months.
Freezing delays spoiling and keeps your lobster safe by stopping bacterial growth and reducing enzyme activities that lead to food decomposition.
Moreover, the water content in your lobster will freeze into ice crystals when put in the freezer. This process makes it impossible for harmful microorganisms to develop.
Moreover, freezing cooked food is an excellent tip to save your cooking time. If you buy a lot of lobsters, consider cooking all of them and storing the leftovers in the freezer. Next time, you won't have to handle the cooking tasks again.
However, freezing will affect the texture and flavor of food to some extent. If you want to maintain your lobsters at their best, work with the following factors.
Freezer Temperatures
For long-term food preservation, you must set your freezer at or below 0°F. Your lobster's quality will probably suffer if your freezer can't keep up to freezing conditions or you leave the door open unintentionally.
Container
Put your cooked lobster in a suitable container to avoid contamination and freezer burn. The cling film is not ideal because it will stick to your freezer and dry your food.
Quality Of The Lobster
Higher-quality foods can freeze better than lower-quality foods. Hence, we don't recommend freezing lobsters of poor to medium grade.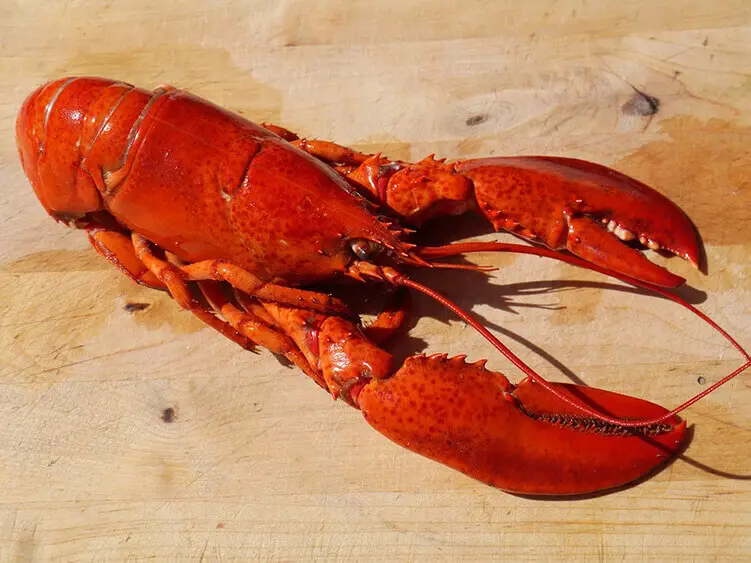 What Is The Method To Freeze Cooked Lobster?
The freezing-cooked lobster is easy. This method will help your food keep most of its flavor and texture for the longest time. The instructions for freezing cooked lobster are as follows:
Let your lobster cool at room temperature, no matter which method you use for cooking it. This step is important because warm meat will spoil when frozen.
After cooling the meat, remove it from its shell. You can keep it, but freezing the lobster without the shell is easier.
Put the meat in a freezer-safe bag.
Pour some milk into the bag and carefully cover it.
Release all the air in the bag and seal it.
Write the date when you store your food before putting it in the freezer. The note will remind you how long your lobster has stayed in the freezer.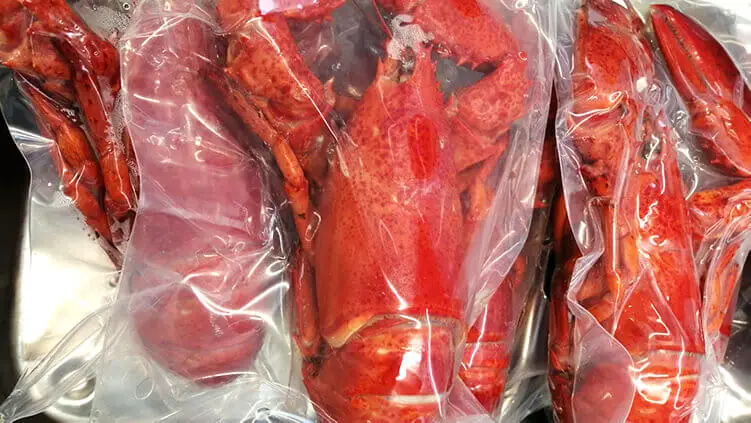 Read more: How to use lobster shells creatively
Tips For Freezing Cooked Lobster
The instructions above are enough to keep your cooked lobster safe and edible for months. Yet, we want to share some pro tips to pull it off.
Avoid Stacking Other Foodstuffs On The Lobster
Leave space for your cooked lobster to stay in the freezer safely. If you stack other things on top or around the lobster, the texture of the food will change.
If you have to store the lobster with other foods, ensure that the meat can stay on top. Your food, without the shell, is quite soft and needs more care.
Use The Quick-Freeze Chamber
If your freezer has a quick-free shelf, put your cooked lobster there. Otherwise, try to freeze the meat as quickly as possible by setting the freezer to the lowest temperature and keeping the door closed for a few hours.
Quick freezing prevents the ice crystals from developing and melting upon defrosting. Then, they will damage the meat cells, leading to dryness.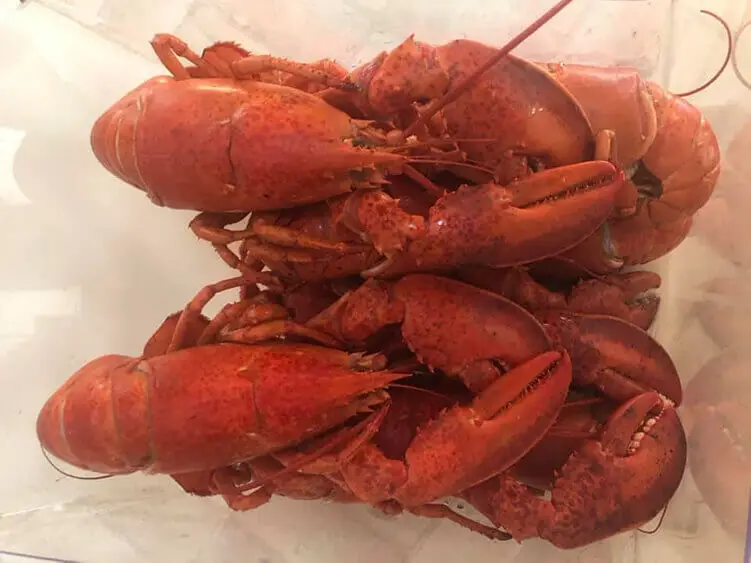 How Long Can Cooked Lobster Stay In The Freezer?
Your cooked lobster can last for about three months when frozen. Although some people claim they can store their lobsters in the freezer for up to six months, we don't suggest doing so.
Although freezing is a good storage method, it will affect your food. The longer you freeze it, the more texture and taste will get lost.
Hence, always follow the three-month rule. Also, freeze your cooked lobster right when you can to ensure your food tastes good when thawing.
How Do You Defrost Lobster?
There are two main ways to thaw your frozen lobster:
In cold water: This method is the quickest. You can put your frozen lobster in cold water for about 30 minutes. Remember to change the water constantly.
In the refrigerator: You can put your frozen meat in the fridge overnight or within 24 hours. This method is slower but can keep drip loss to a minimum, helping the meat stay juicy.
Avoid thawing a frozen lobster in hot water or at room temperature. Once the outer layer of your meat drops between 40 and 140 degrees, bacteria can develop.
Also, we advise against defrosting frozen lobster in the microwave. The process only takes a few minutes, but it will affect your food's texture and taste. So, refrigerating is the slowest yet safest method to go for.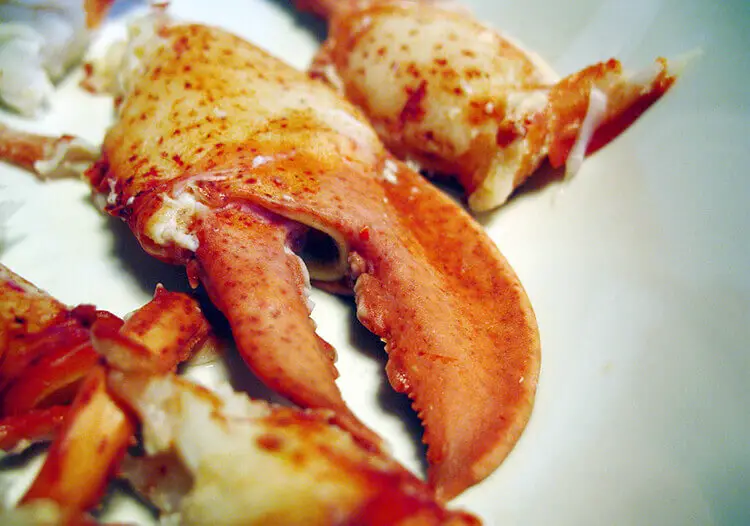 Read more: How long can lobster tails keep stored in the refrigerator?
Conclusion
You can freeze cooked lobster for two to three months. Remember to put it in the freezer-safe bag and keep the temperature constant.
Defrosting after freezing is equally important. It would be best to refrigerate the frozen meat in the fridge overnight rather than microwaving it.
Hopefully, storing cooked lobsters won't give you any hard time anymore. Contact us if you have any questions about this topic.
Thank you for reading!